Team-Group Behavioural Assessments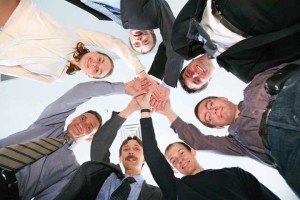 At gcentric, we know that knowing and understanding behaviors of your team members is key to successful team management and directly affects the personal growth of each of your team members.
By working with your business/organization on Team-Group behavioral assessments we cane help you improve communication and leverage the behavioral traits of your team members for success!
Team-Group Behavioral Assessments can help provide the following feedback:
By sharing profiles within a Team-Group setting can help people understand, appreciate and respect the behavior of coworkers.
By understanding themselves, Team-Group members can learn to value differences.
Boost productivity
Improve sagging morale
More effective Team-Group communication
Build more positive Team-Group relationships
Achieve better goal focus and attainment
Enable leadership development, coaching opportunities, and mentoring
By identifying general characteristics and do's and dont's about Team-Group communication, gcentric can work with your business/organization to help you find keys to motivating and managing your Team-Group.
---