Employee Assessments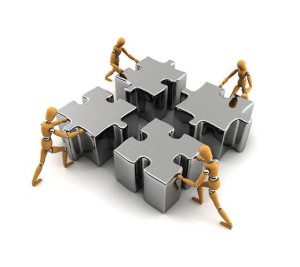 At gcentric™, we know that behavioral assessments identify the different ways that employees behave when they are at work. If you can identify the employees specific  behaviors you can then work with those employees to reduce conflict, increase productivity and increase the employees' potential for overall success within your business/organization.
We use behavioral assessments to help your employees understand their own style, what motivates them, and their own preferences. By helping your employees to better understand themselves, this can help them to reduce conflict and allow you to build more effective and productive teams.
Some of the behavioral aspects we focus on are:
Helping your employees understand their own behavior
Helping them know what they want in an ideal workplace
Help them define their own work environment
Identify strengths and weaknesses
Reduce conflict
One-on-one coaching
Additional training
Increase productivity
Reduce turnover
It is important that your employees understand that this is NOT a test and that there are no right or wrong answers to any of the behavioral assessment questions. As well you want to ensure that there is no misunderstanding that one behavioral style is any better than another.
At gcentric™ our goal is to help your employee learn more about themselves and to encourage more positive relationships among peers, managers, suppliers and, most importantly your customers!
---