Assessment Services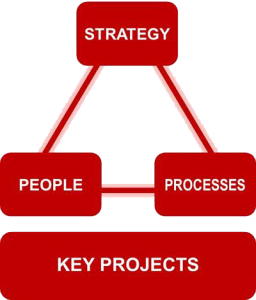 At gcentric™ we employ several different strategies to effectively assess your business or organization. All with the goal of maximizing the effectiveness of your team and management to accomplish your vision.
---
We use the following assessment strategies:
We can help you establish HOW your business does business by identifying the culture of your company or organization.
We can help you take a good look at your own behavior by performing a Behavioral Profile Assessment (BPA). This can help managers be better managers.
Using a Behavioral Profile Assessment (BPA) we can help you find out how your employee behaves how they do. This interview tool can help eliminate poor hires and turnover.
Team-Group Behavioral Assessments
The ability to share profiles within the organization in a Team-Group setting can help people understand, appreciate and respect the behavior of their coworkers.
Do you want to learn more about your own behavior? Why you do what you do? What your needs are in the workplace? What your ideal work environment might be?
Work with gcentric™ to help you or your business/organization discover what we can do for you!
---